Welcome! I am glad you're here. Whether you are looking for resources on the autoimmune paleo diet, blog articles or a nutritionist to help you, you'll find all that here.
About Me
After dealing with hideous pain due to an autoimmune condition, I was able to get significant relief in changing my diet. A friend introduced me to the autoimmune protocol (AIP) version of the paleo diet. I was intrigued right away, and even though my first rheumatologist scoffed at the idea of changing my diet, I jumped in. Within days, I had less pain, and after six months, I was 80% pain free. I am so glad I had my friend to help me those first few weeks as I adjusted my eating patterns.

And now, I want to offer that support to you!

For much of my early 20s and 30s, I dealt with depression along with anxiety. Things were bad enough to get a few hospital stays due to the depression. When I made my dietary changes, it was solely to deal with the physical pain I had. However, I found that after I made those changes, my mood stabilized.

I offer nutrition consulting, specializing in autoimmune issues along with mental health nutrition. If you are struggling with an autoimmune condition or wonder if diet changes could help with the depression or anxiety you are feeling, please get in touch for a free 30 minute initial consult. I meet clients in person and virtually via Skype or Zoom.
---
Menu Planning and Nutrition Counseling
Getting diagnosed with an autoimmune condition is overwhelming in itself. Then trying to figure out how to make food and lifestyle changes to accommodate for this new phase of life would bewilder anyone.
If you are in the middle of a depressive period, trying to figure out something to eat can feel overwhelming. Realizing that you should eat something healthy can make it even harder to go into the kitchen.
That's where I come in! Depending on your needs and goals, I can help with menu planning, meal prepping and nutritional consulting.
Free preliminary 30 minute phone consultation! This give you a time to discuss your needs and goals and how we can best work together.
---
My Education Background
My background is in education; I have been a teacher for 15 years in three different states and two countries. My favorite part of teaching is when the lightbulb goes on for a student and they suddenly grasp a new concept.
After my diagnosis and having the first rheumatologist scoff at me (he emphasized that what I ate had no impact on how I felt), I went on a mission to learn about food and healing. I love to learn and am always looking for opportunities that will help my clients.
Nutrition Therapy Institute: Nutrition Therapist Masters (2020)
Autoimmune Protocol Certified (2020)
Saybrook University, Doctoral program in Integrative and Functional Nutrition (currently attending)
Mental Health Integrative Nutrition Certificate (2021)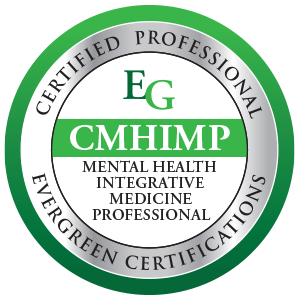 ---
So why the name Caippuccino Health?
There's a few reasons behind it. One, I love coffee! It was a happy day when I was able to successfully reintroduce it back into my diet.

The second reason: I envision my sessions as though I am having coffee (or tea) with a friend. It's low stress and I want to form relationships with my clients. I am partnering with you to make shifts in your diet; we can go at your pace and start where you are comfortable.

Finally, I wanted a way to incorporate the AIP piece into my business name. I credit this style of eating with getting my life back and being able to function at capacity.
Get in touch!
Caippuccino Health
West Sacramento
916-304-3076
Send Me a Message
---
Copyright Caippuccino Health – All rights reserved